<< All Events
Online Event
In-Person Event
Meet the Candidates - 2023 NWO Elections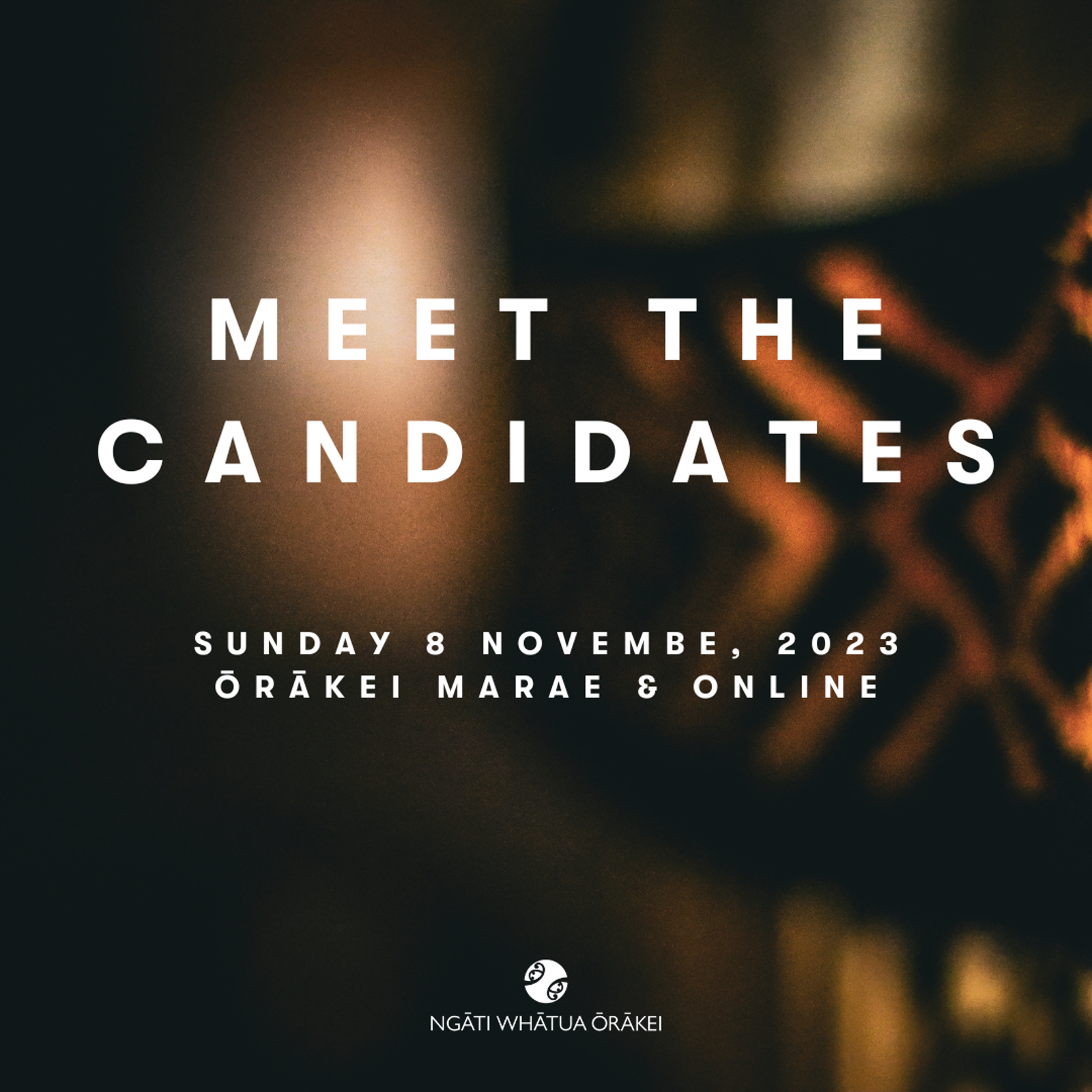 October 8 @ 10:00 AM - 12:00 PM
Ōrākei Marae and Online
A meet the candidates hui will be held on Sunday 8th October 2023 at Ōrākei Marae starting at 10am.
This is an opportunity for whānau to hear from candidates regarding their ambitions as an elected representative on the Ngāti Whātua Ōrākei Trust Board. Candidates will be provided an equal amount of time to talk to their nomination. Whānau are encouraged to attend either in person, or join online via Zoom to learn more about our whānau candidates. 
Further details will be shared closer to this hui.