Whānau Stories
Sharing your successes and achievements with the whānau
We love celebrating the awesome things our whānau do – from sporting achievements to academic achievements and everything in between! Click the link to submit your whānau stories.
Check out some of our whānau stories below. 
Gibson Manaakitanga Uruamo
My son Gibson began his basketball career in 2021 since then he has achieved vas variety of basketball achievements.
Gibson is now on his way to play in a representative international team that will be participating in a basketball international competition in Singapore 🇸🇬.  Gibson has been all over QLD playing basketball representing Yarrabilba throughout his whole journey. Not only has he made large amount of achievements in basketball he has also been recognised as a skill full touch footy player. Gibson has got various amount of achievements in touch footy.
Gibson has been scouted by high end professional coaches that have been training him to become a more effective touch player. Gibson future goals are to become a NBA superstar making sure his iwi and whānau are recognised on the world stage.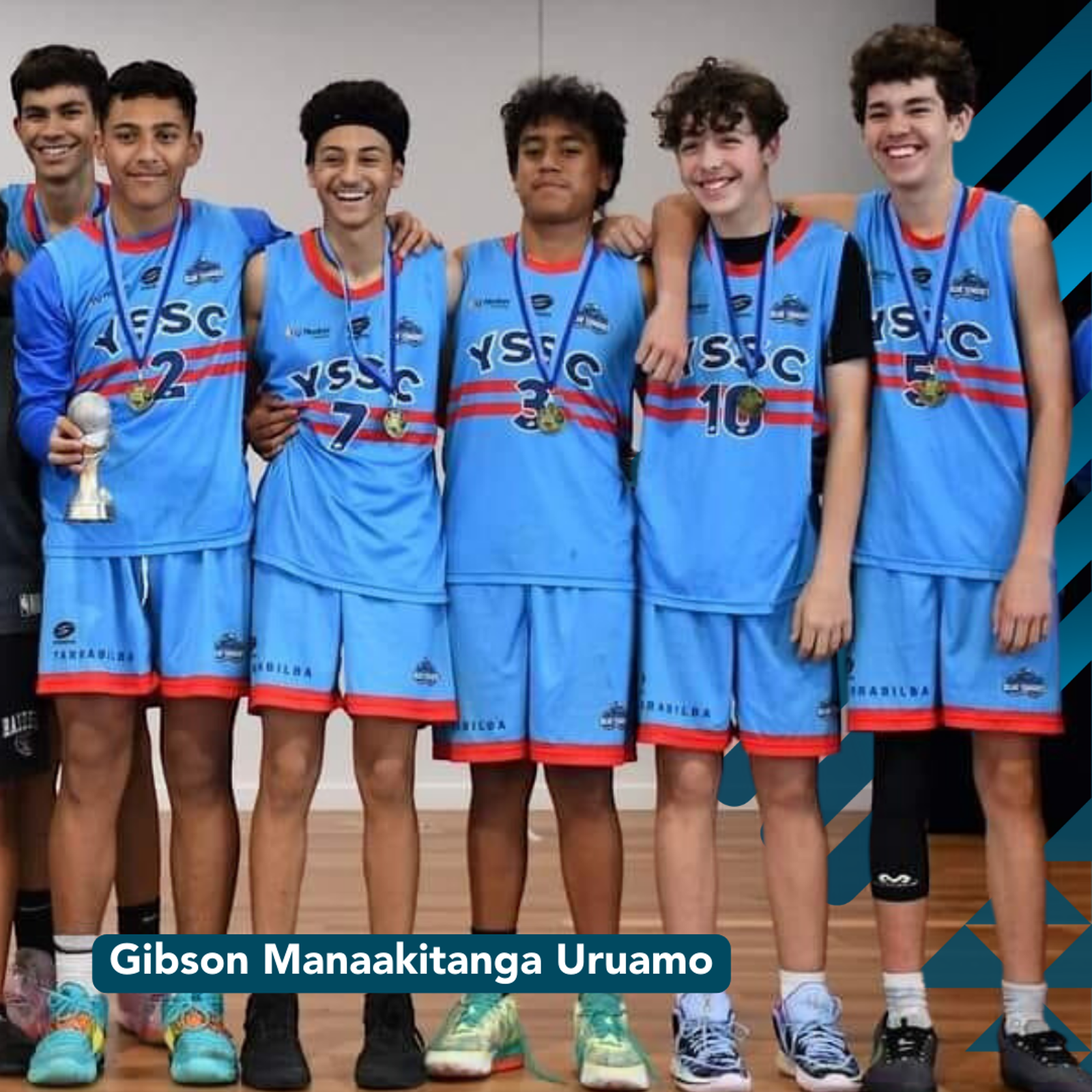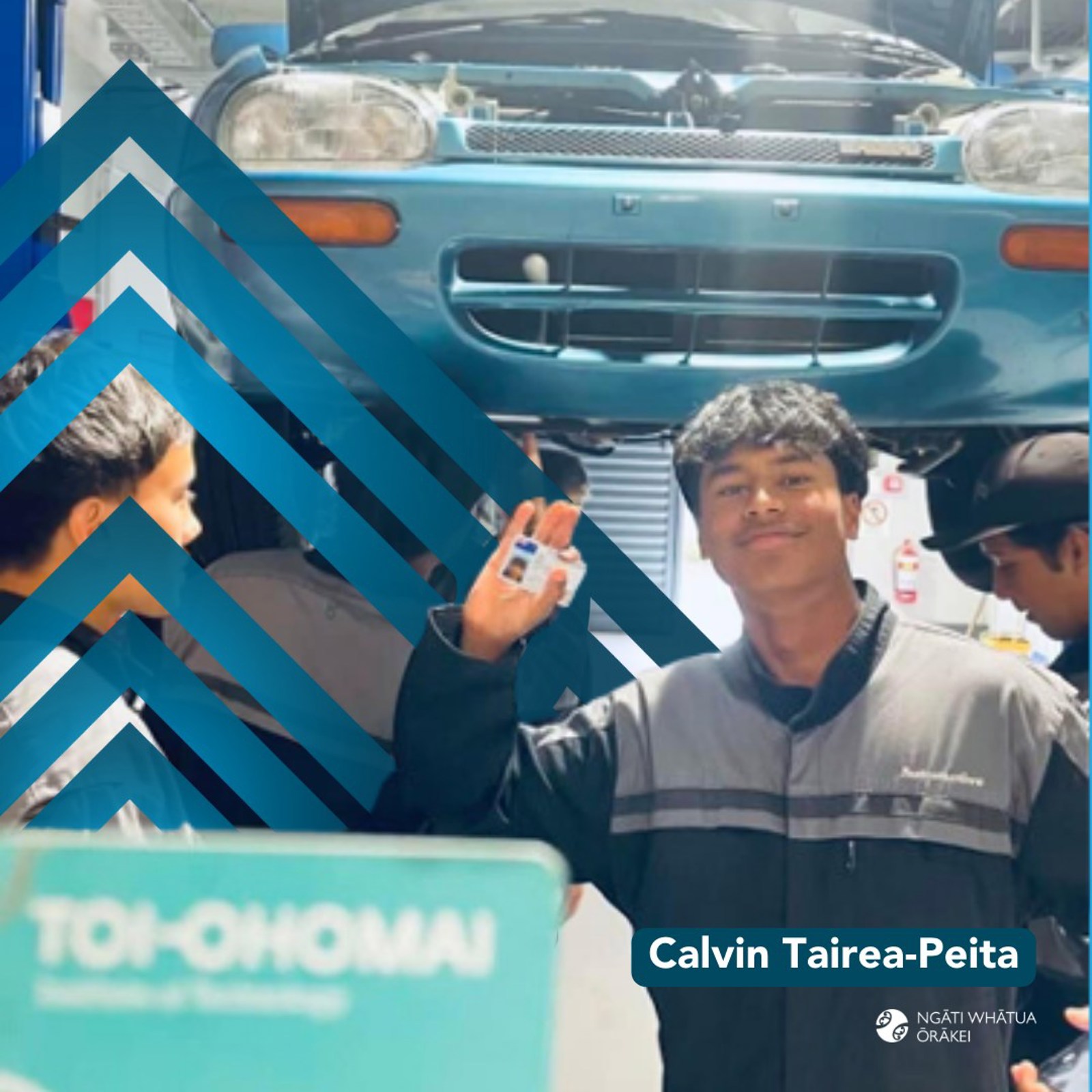 Calvin Tairea-Peita
Achieving credits in the Automotive Industry. "I just want to send out my upmost aroha and gratefulness for the tautoko throughout my son's education in college & now Toi Ohomai. He has flourished into a confident Maori Student to pursue what he has set out to do. The education grant has helped immensely for his schooling and tertiary. My son is doing 2 days at Toi Ohomai learning engineering mechanics and 3 days at kura. He absolutely
loves it at Toi Ohomai, hopefully when he passes his restricted licence next month he can drive the car to his course instead of the bus. And service & fix my car when he's fully qualified. In 3 years time when he turns 19 years old he will be fully qualified mechanic. I look forward to my son having a trade." - Levi Tairea
Payton Watene
Payton Watene attended Queensland State Age netball championships with a result of placing 2nd overall In Queensland.
Payton was a late inclusion as she did not trial due to wanting to ease back into netball post ACL surgery at the age of 12 years old. Payton's strength, tenacity and resilience saw her take a leap of faith in herself to accept the challenge and fill a spot in her u14s state team representing Cornubia.
Payton also represented Metro East Rugby League in May coming away with 3rd place in Queensland and picking up player of the match in one game. This is her first ever season of league and has enjoyed the team environment, learning new skills and improving every game.
Payton was apart of a winning junior team for school rugby league and came away with coaches player of game in her finalsBeing able to represent her school Mabel Park State school in both codes is a huge achievement and she can't wait to better herself and represent her family, cultures (Māori/Samoan) and her Iwi - Ngāti Whātua,Ngāti Porou, Tainui, Ngā Puhi.
We also want acknowledge the support Ngāti Whātua who have provided and continue to provide for our hapū members and whānau. It is very much appreciated!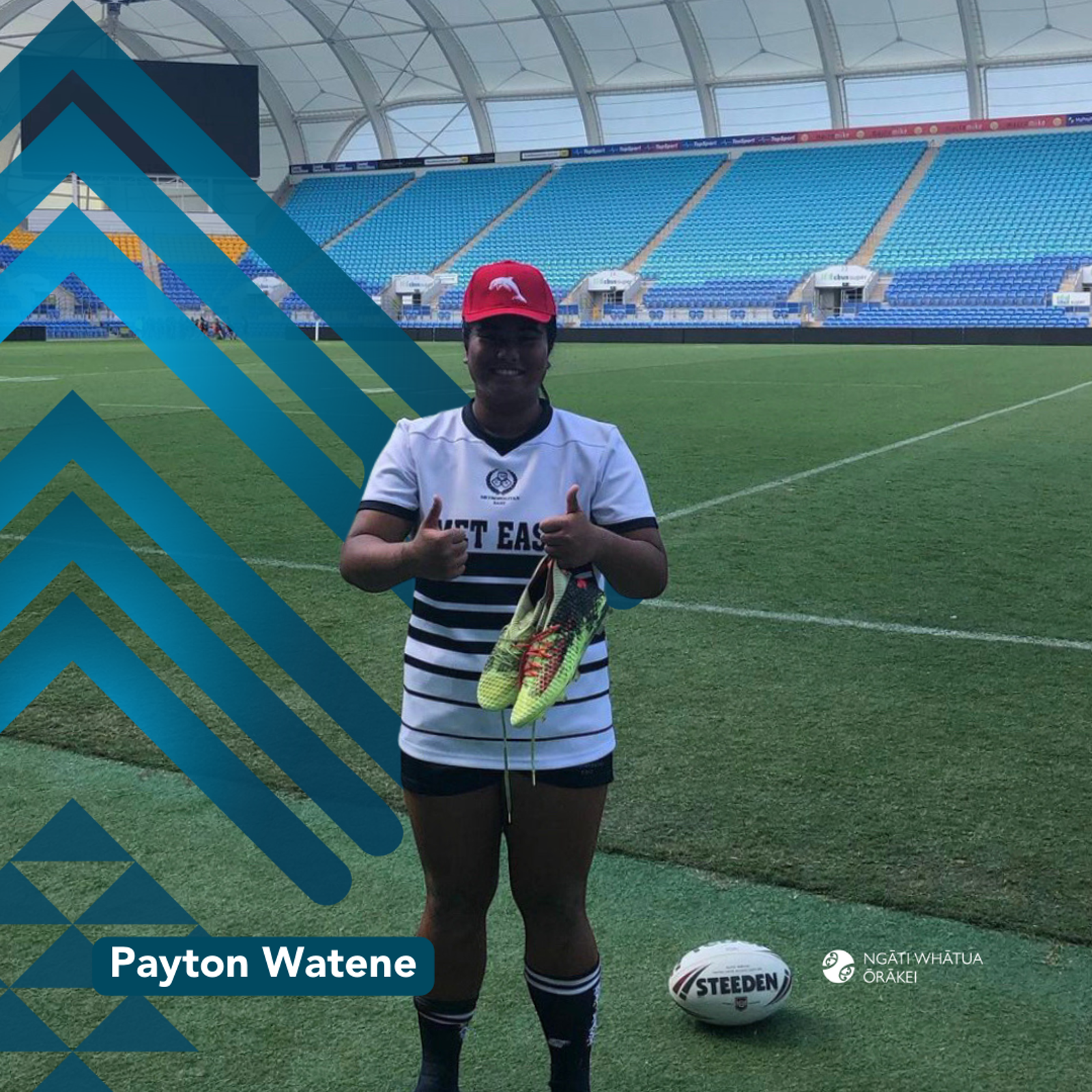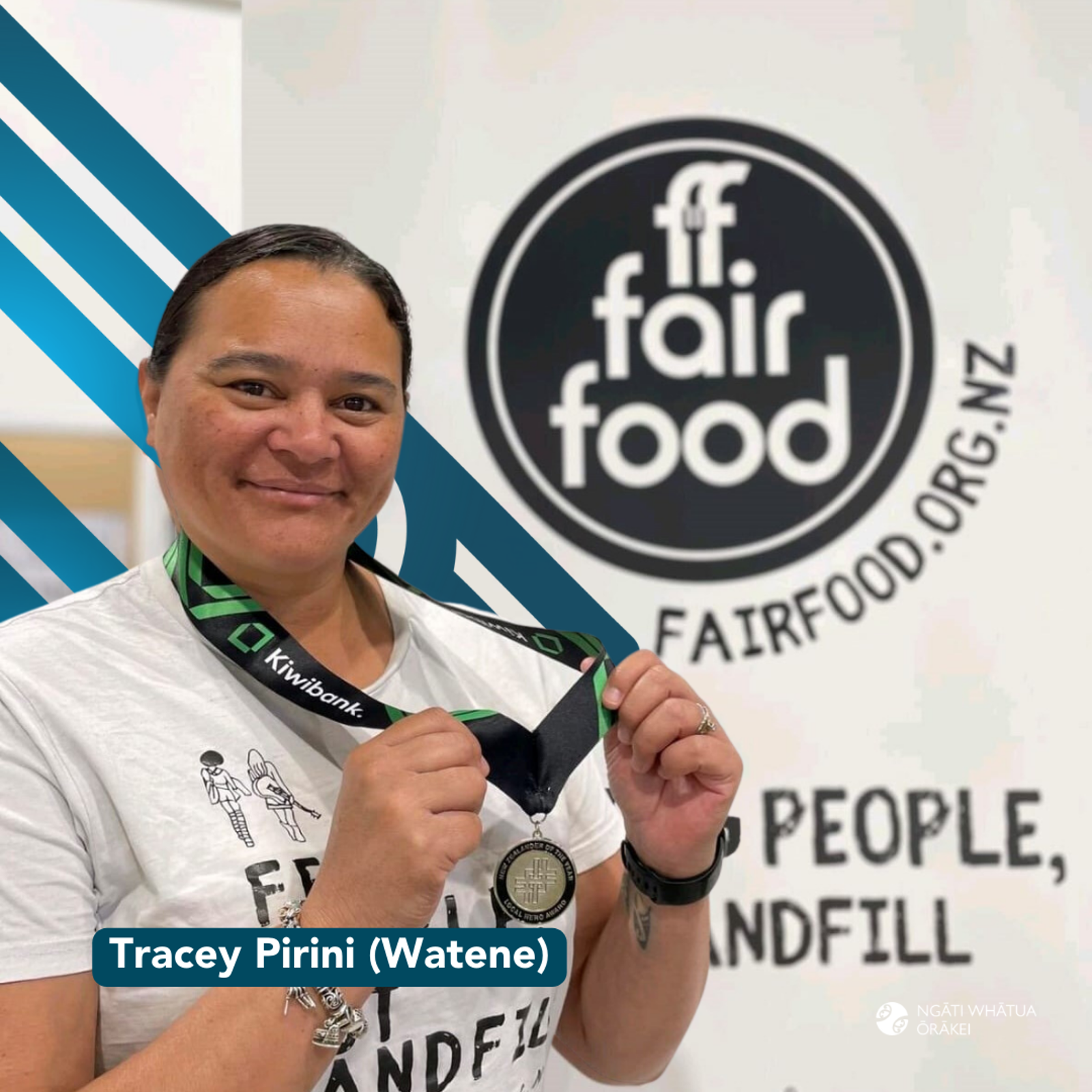 Tracey Pirini (Watene)
Tracey was awarded the 2023 Te Pou Toko o te Tau Kiwibank New Zealand Local Hero of the Year Award as well as being named one of the Top 100 Kiwibank Local Hero Meadalists across Aotearoa.
"Ehara taku toa i te toa takitahi, engari kē he toa takitini."
This whakatauki acknowledges team effort, that one's success is due to the support and contribution of many. Just as it takes a village to raise a child, it takes community/a team to enable an individual's success.
This whakatauki acknowledges team effort, that one's success is due to the support and contribution of many. Just as it takes a village to raise a child, it takes community/a team to enable an individual's success.

As a servant to your community and people you hope that your commitment, passion and actions offer examples and role models behaviours that others want to emulate so that they in turn can lead and inspire others. It's a privilege when your mahi directly impacts on your community and your people, it's mahi that feeds your wairua.
Taleenza Nelson
Taleenza was recognised for her ability to play Rugby League at a high level which resulted in her obtaining a year contract with the U19 Manly Sea Eagles early January 2023
.
This allowed her to display her talents on an international stage and across Australia which has exposed her to the rest of the NRLW teams within all of NSW regions. She put it on each weekend and gave it 110% at every game and really dominated in every single position she
was in. She was the teams best and only valuable utility player being pulled into new positions which supported her team mates. Although their season wasn't the greatest and they didn't come out on top, Taleenza still managed to catch the eye of a potential NRLW club which has always been her goal.
Throughout the years of Taleenza playing Rugby League since the age the age of 9years old, this has always been a dream of hers and a massive goal that everyone in her close whānau has supported 100% all the way. The road hasn't been easy and she's come across some bumps in the road but with the support of her whānau her dream has always stayed the same and seems to be coming to fruition.
We are all so proud of everything Taleenza has achieved over the years and especially now and cant wait to see whats to come in the near future. Read more
here
.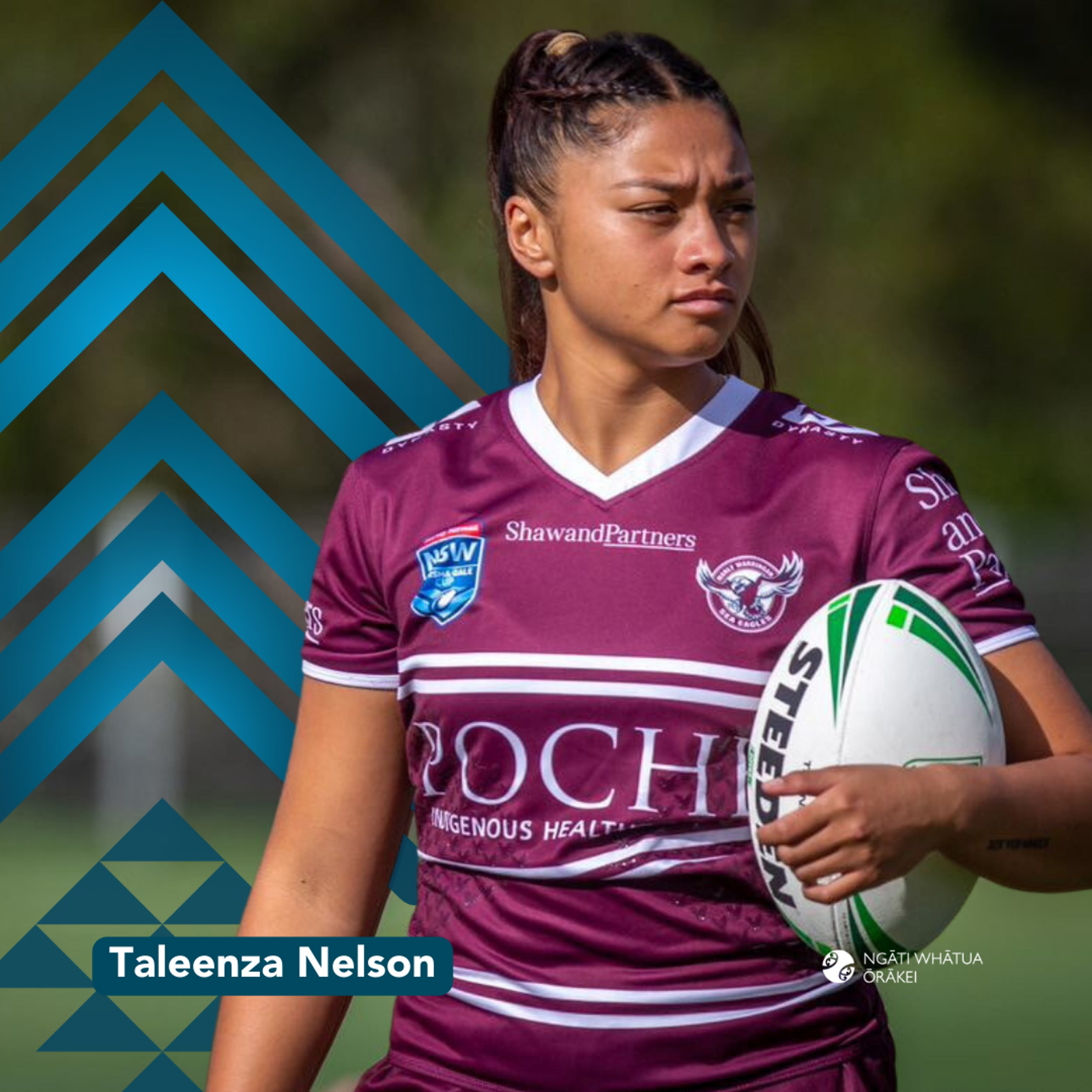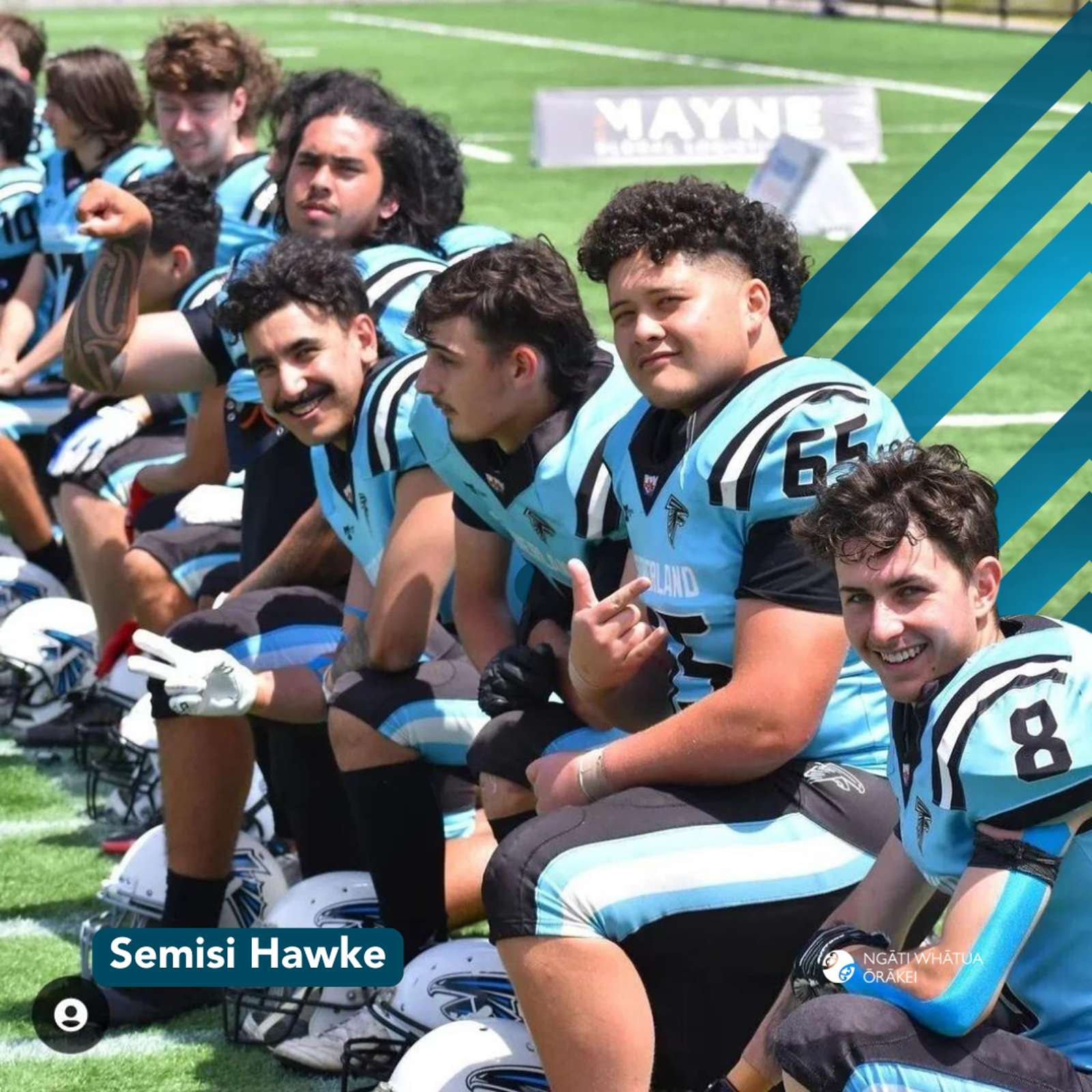 Semisi Hawke
Semisi Hawke, eldest son of Chelsea Hawke, eldest mokopuna of Jamie and Gail Hawke. Semis was born and raised in Auckland, North Shore and is currently living in Sydney Australia.
Semisi is the lead role in a children's television show 'Hardball' which has won many awards, including a Emmy Award in 2020 and nominated again this year for 2021.
Hardball has done two seasons and Semisi has been the lead for both seasons. 
A public casting call out was put on facebook looking for a particular character. Kiwi boy, living in Australia, big build, age and character description. We applied through a online link for fun, not having any acting experience before. Semisi got 5 call backs for auditions and landed the leading role. For both seasons Semisi had months off school, working long full time hours on set and juggling tutoring to keep up with school.
Semisi has also made it into a few representative sport teams this year. Representing NSW state in Rugby Union, making the Sydney Reds 2022 u16 team, the Southern Districts u16 State Cup Representative Team, the NSW u16 CHS Public School Representative Team and the Under 18 CHS NSW rep team. An avid sportsman and entertainer. At only 16 years old he is a high achiever! Read more
here
. 
Aidan Moon
Throughout his schooling, Aidan has excelled. He was consistently getting the top or second top in his class as he progressed through primary school, culminating in him receiving the Dux and Principal Awards for his final year, 2017, Year 8. Aidan then attended Whanganui High School, again excelling in 2018,Year 9, gaining a Distinction Award for Mathematics, Art and Science, as well as, a Principal Commendation for Outstanding Academic Achievement.
At Whanganui High school he has gained NCEA Endorsements of Excellence for NCEA 1 & 2, and has enough excellence endorsements for NCEA 3. He has excelled in Cambridge Mathematics gaining A+ (Top Possible) for Y-11, and A (Top Possible) for Y-12. He has received the following awards, at the Maori Student Awards, for Whanganui High School: "Pangarau" Excellence in Maths, "Te Reo Ingarihi" Excellence in English, "Putaiao" Excellence in Science and the Maori Dux Award (Shared with another Student)
Aidan has been accepted into the University of Otago for 2023, to start his study for a Bachelor of Science, majoring in Pharmacology and has received a University of Otago Maori Entrance Scholarship. Read more
here
.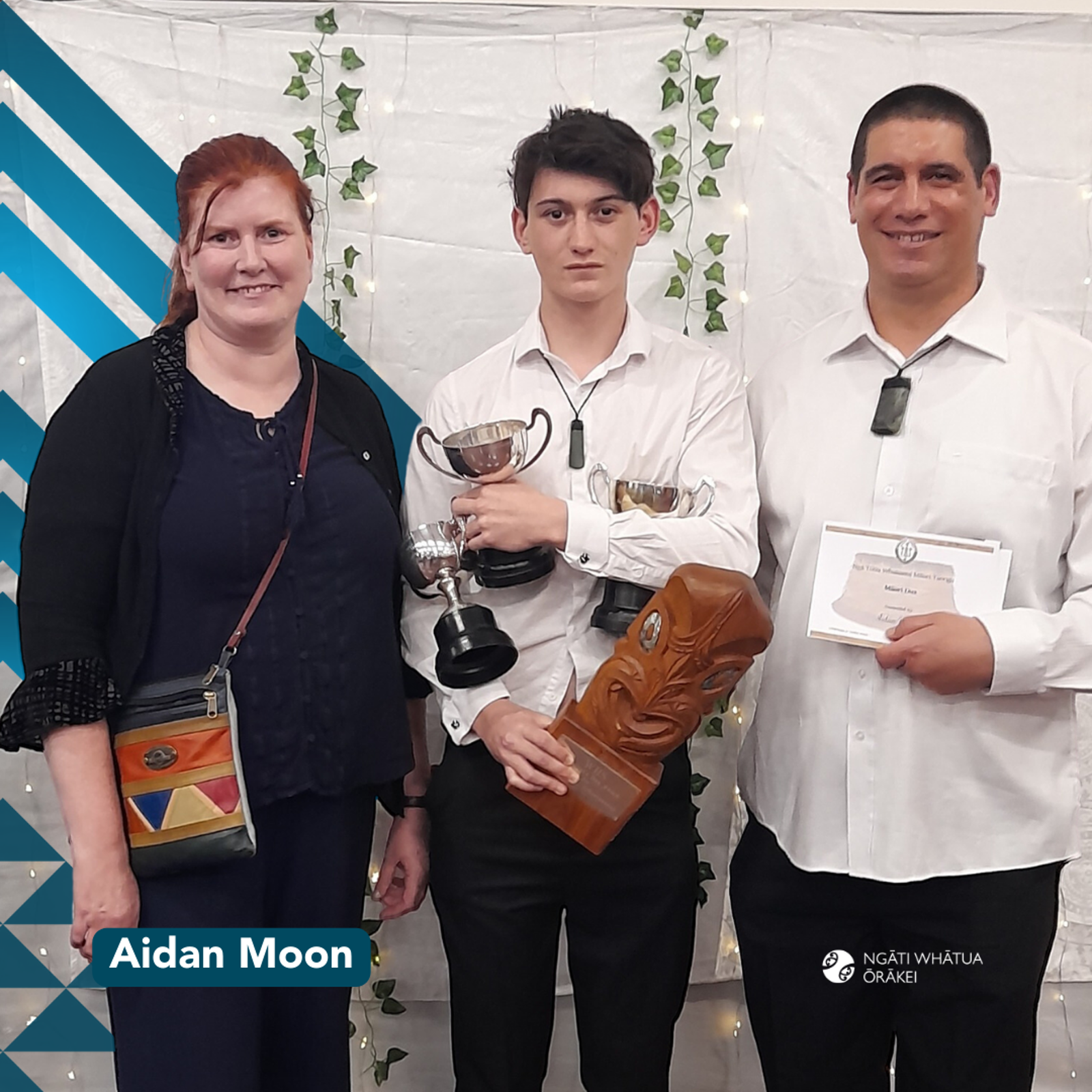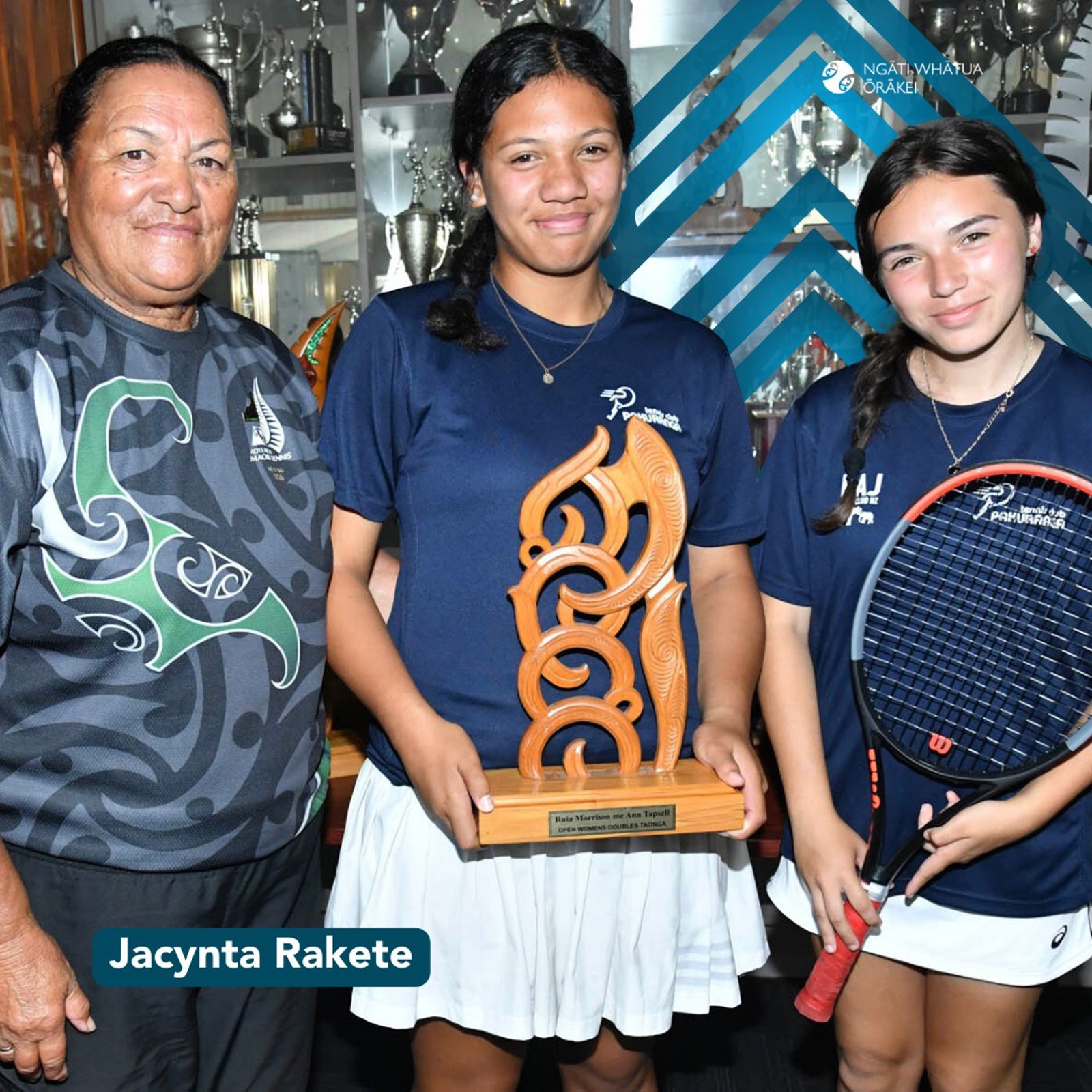 Jacynta Rakete
Out of the 10 tournaments Jacynta played in 2022, she won 7 of them, including the Aotearoa Maori Tennis help in Waikato in December. Winning singles, doubles and mixed events. At the Pakuranga Senior Club Champs, she was runners up and won the Junior Club Champs. In early 2023 the Epsom Girls Premier Netball team had their first ever win in the competition which Jacynta was also part of that team.
Teams:
Epsom Girls Grammar
Pakuranga Tennis Club
Remuera Tennis Club
Sent in by - Alaina Timoti | Read more 
here
. 
Nancy Purvis
Born in Tāmaki as an only daughter of Ivan George Purvis & Connie Hazel Purvis (nee Kerehoma), youngest of 6, raised in Pōneke ex-student Hāto Hohepa & Tamatea. Currently on a personal journey of mātauranga Māori me ōna reo Rangatira. Nancy is passionate in supporting and ensuring equity and access to quality education, both her and her partner (Francis) are greatly invested in their babies (Grayson & Brooklyn) education in te kohanga reo and their transition to kura, ultimately to live and learn all things kaupapa Māori.
Nancy is taking more of a lead role within the wider Whānau sphere as an integral māngai between our mātua, kahi me rāua irāmutu, her voice and skillset is a contribution to the bigger picture / kaupapa (Whānau Success). We are exceptionally blessed and proud for all her accomplishments towards a brighter future for all. An inspiring role model for her nieces academically and professionally, Nancy has always been there to guide and advise unconditionally. Read more
here
.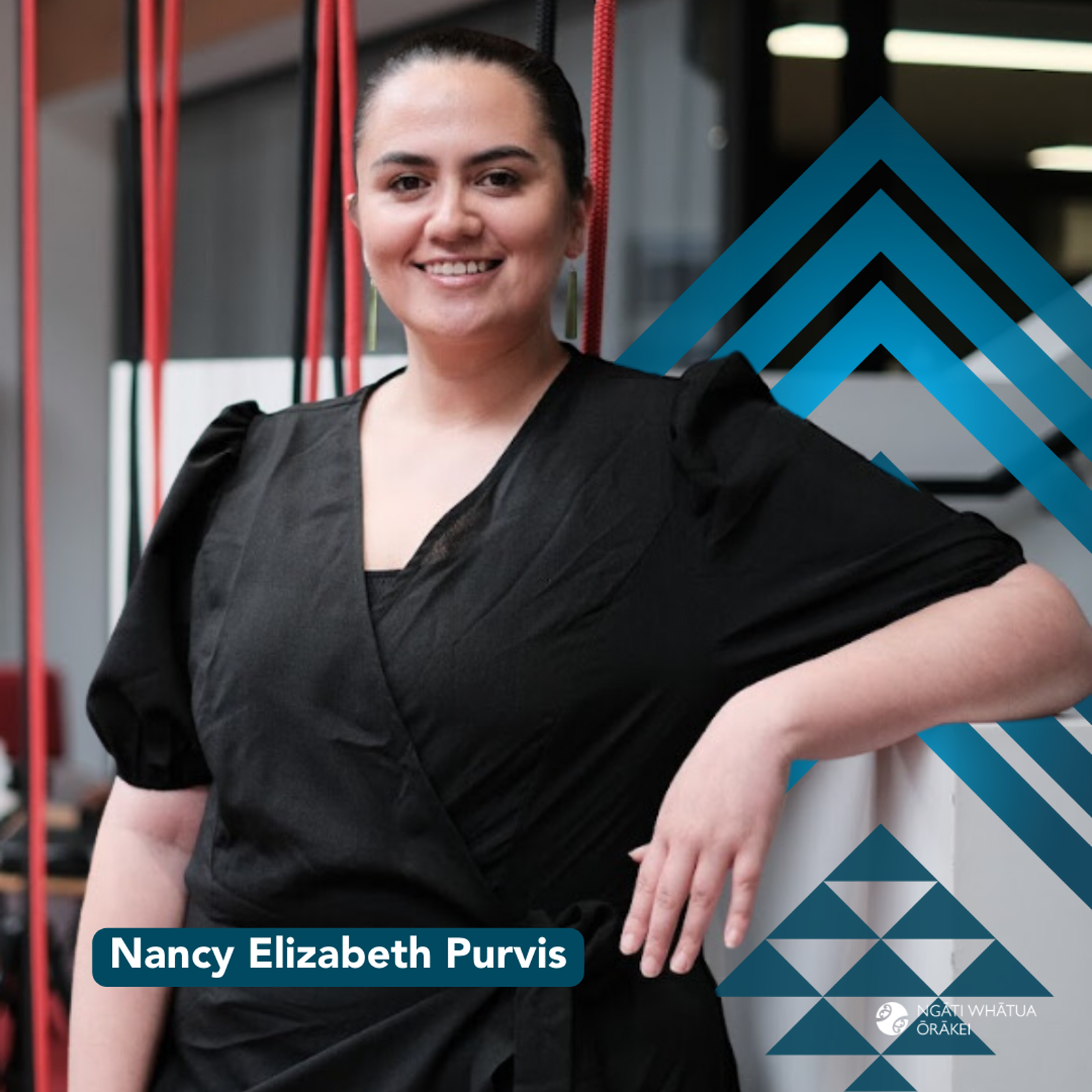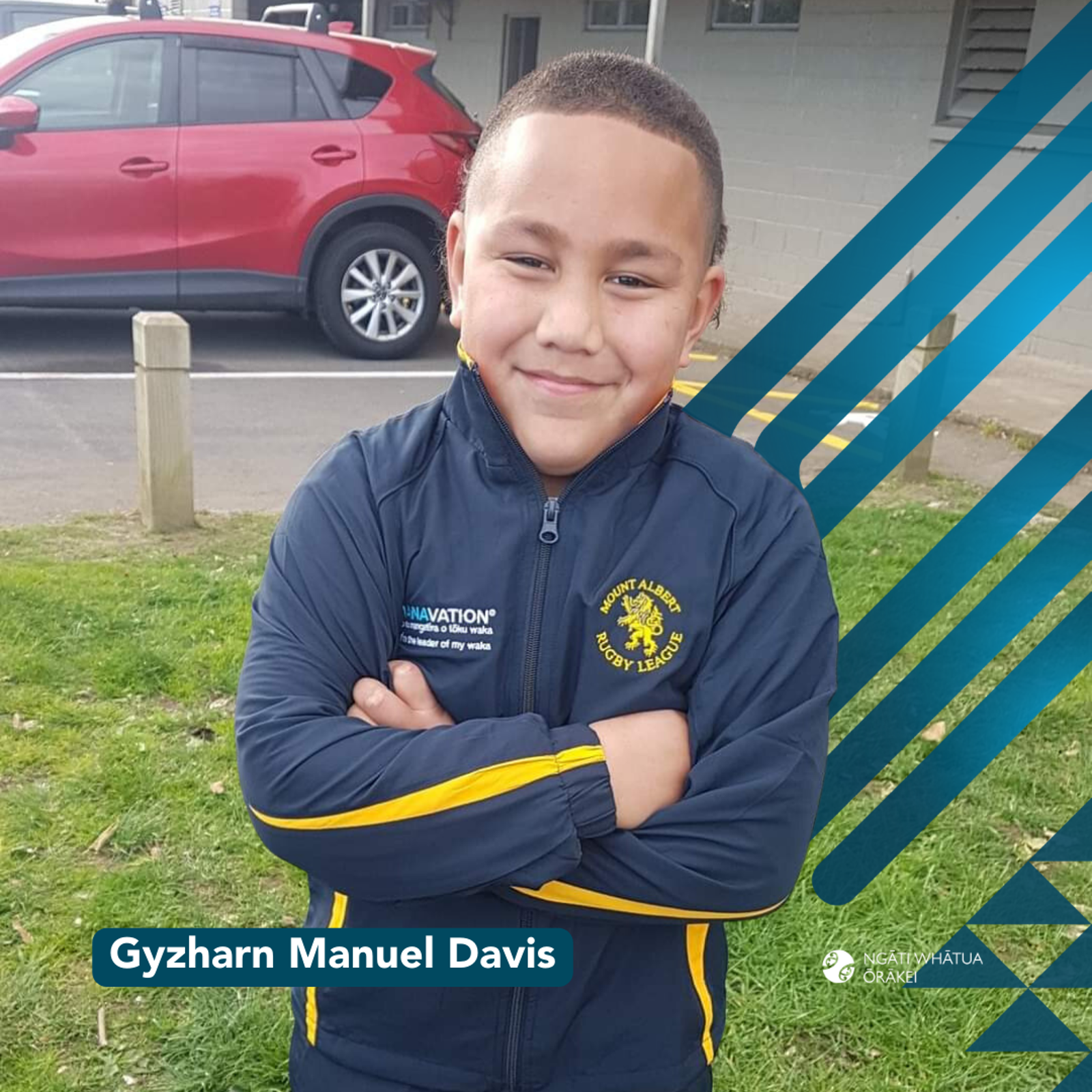 Gyzharn Manuel Davis
Ko Maungakiekie me Tutamoe ngā maunga
Ko Waitematā te moana
Ko Kaihu te awa
Ko Ngāti Whātua te iwi
Ko Te Taoū, Ngā Oho, Te Uringutu, Ngāti Hinga ngā hapū
Ko Ōrākei me Ahikiwi ngā marae
Ko Tumutumuwhenua me Te Arangamai o Te Whakapono ngā whare tupuna
Ko Gareth Davis Toku papa, ko Joeline Manuel tōku mama
Ko Gyzharn Manuel Davis tōku ingoa.
Gyzharn was chosen to represent Counties Manukau Māori in the National Māori Rugby League Championship this year in Whakatāne. Over the course of the two-day competition, he played six games and only lost one. Gyzharn has been playing rugby league for The Mt Albert Lions for three years, and this is his second season being chosen to participate in the Māori rugby league championship. Gyzharn aspires to one day join the NRL. Read more 
here
. 
Joelle Holland
I am a 26 year old Māori Wahine from South Auckland. I have recently graduated with my Bachelors Degree in Teaching with a specialty in teaching Kura Kaupapa Maori. I am extremely passionate about my culture and my people and strive to achieve success in all areas of my life Kia tu hei Raukura mo tōku hapū/iwi.
Alongside this I am a Māmā to two beautiful pēpi and I am blessed to have them by my side. " He kakano ahau i ruia mai i Rangiatea.".
Hawaiiki Pēpi is a Pakihi that creates Maori designed products for Pēpi. Every single part of our Pakihi, from the designs, to the colours, to the pricing and to the marketing are all very specific and align with all of my values as Maori.
Our Pakihi has thrived since our opening 5 months ago and we have seen all of our Hawaiiki Pēpi dreams come to light in this short time.
• We have received back end funding for our pakihi from Whai Māia in their Pakihi Toolkit which has been a huge help in the success of Hawaiiki Pēpi. Read more
here
.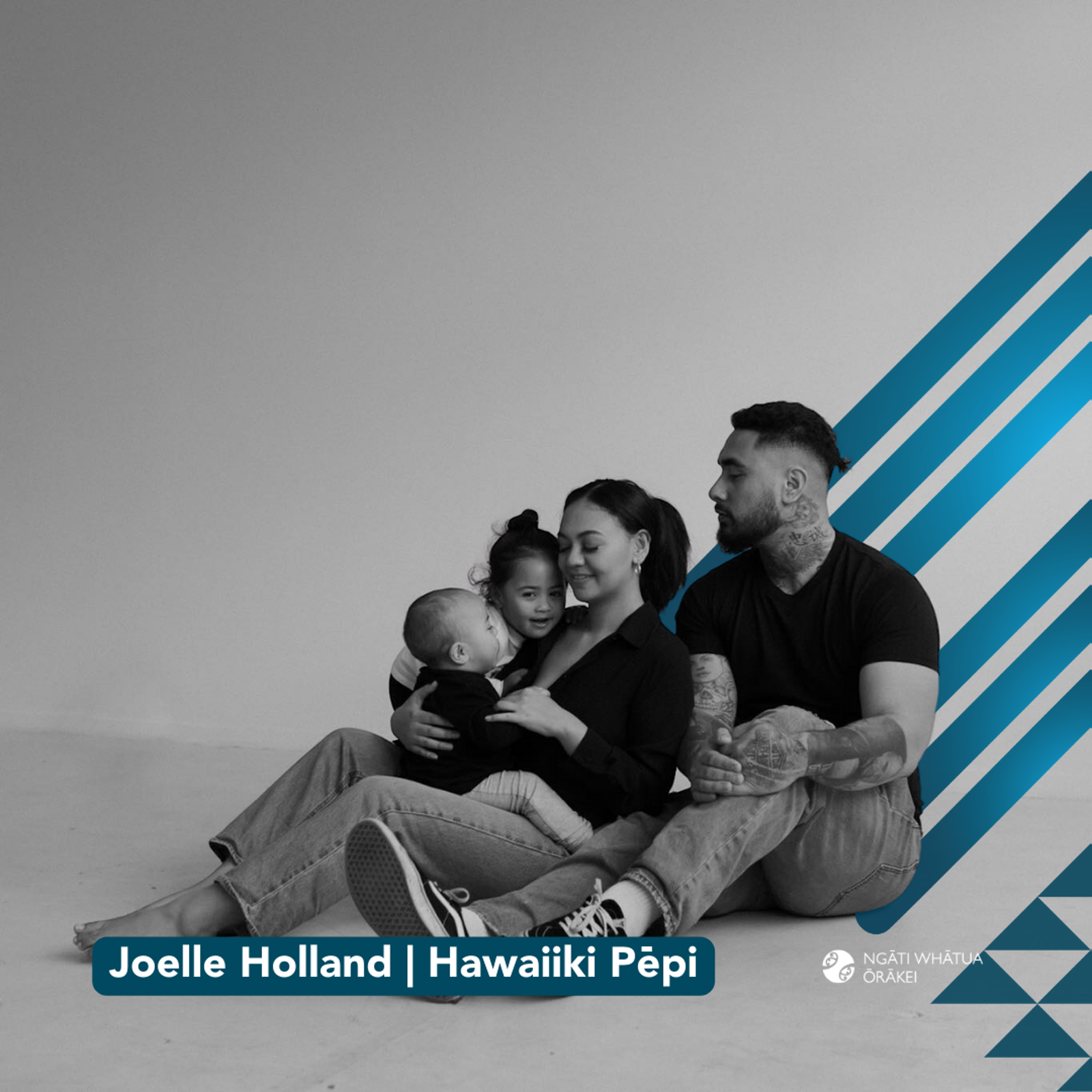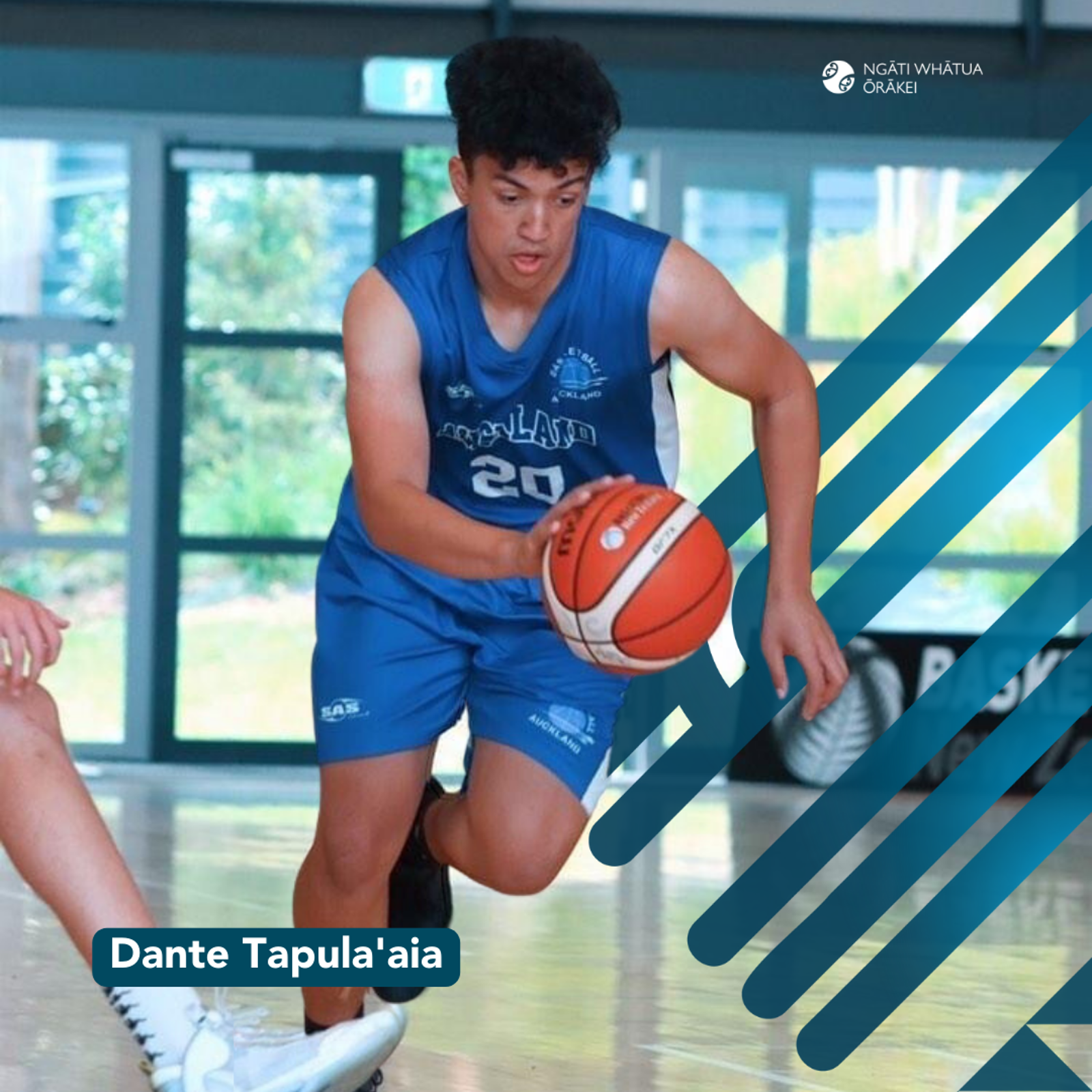 Dante Tapula'aia
Dante has be chosen to represent Basketball Auckland U17's. He had a qualifying tournament at McKay Stadium, Kensington, Whangarei on the 29-30 April, and then a Basketball New Zealand AON U17 Nationals Tournament, Upper & Lower Hutt, Wellington 4-7 July 2023.
Sent in by - Luann Tapu. Read more
here
.